Indulge me while I go back, way back, when I first started this blog. It kinda started when I decided one Mother's Day weekend to paint my kitchen cabinets! Read all about it here, for my edition of "TBT - Throw Back Thursday"!
Click Text/Link Below:
I Painted My Kitchen Cabinets White!
It been 3 years and my cabinets are holding up pretty good. I do perform a little touch up here and there, but for the most part, I am still very happy with them! It was a LOT of work, and I can honestly say...I DID IT!
Have you painted your kitchen cabinets?
Metamorphosis Monday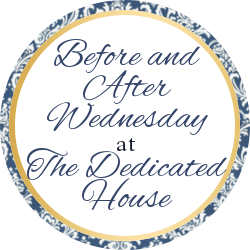 Share Your Cup Thursday