This was MY inspiration! I have admired this ceiling fan for years!! Of course the price tag was way out of my range! So I searched and searched and found this:
However, it too was pricey! So I would look for ways to decorate and improve the ceiling fan in my bedroom on blogs and pinterest. Ultimately, I did this:
You can read about this transformation here:
DRUM SHADE ON CEILING FAN POST
This set up worked well and I actually like it. It looked better than the globe that was there before. But I still wanted that chandelier light & ceiling fan. Some day, I would think.
I was looking at the Lamp Plus website one day and saw the light fixture again. I decided to sign up with them to get notification of sales and coupons, hoping, maybe, one day I could afford this light fixture.
Well, low and behold I got an email from their Lamp Plus Open Box website. I opened it, looked at their offerings and decided to "search" for ceiling fan light kits. BINGO! There she was! $59 and they only had one. Without hesitation I purchased it! And the shipping was FREE!! Woo Hoo!
Here is a link to this website. Check it out! I do recommend it!
LAMPS PLUS OPEN BOX
And here she is in all her glory! She arrived yesterday!
For $59 and FREE shipping, I'm happy!
Linking Here:
SHARE YOUR CUP THURSDAY
Metamorphosis Monday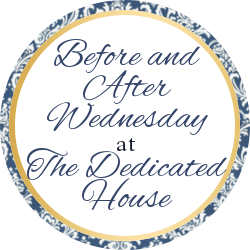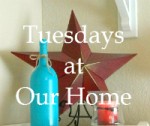 Keeping It Simple!
The SUNDAY SHOWCASE
WOW US WEDNESDAY!